4:07 pm
[serialldykiller]

A while back
artisque_girl
and I
serialldykiller
began
southburbs_bdsm
in an effort to rally up all of the kinksters on the south side of Chicago. Things have been going well and we have added a Myspace profile to our circle. We encourage everyone to join! Thank you!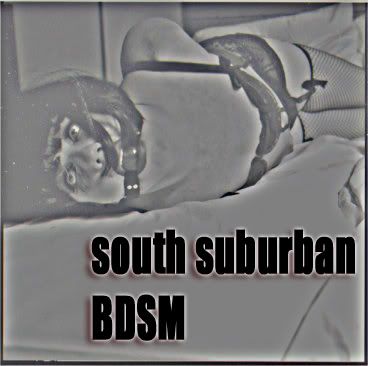 http://www.myspace.com/southsuburbanbdsm
2:03 pm
[serialldykiller]

A new BDSM LJ Community For Chicago!
Hi. There's a newly created bdsm/kink/fetish LJ community geared towards people living in the south suburbs in chicago. Unfortunately, there are *no* resources or groups or events in that area so hopefully this community will be helpful in bringing people together interested in bdsm.
southburbs_bdsm
This is a pansexual community open to anyone 18+ interested in bdsm or just fetishes in general. People from all experience levels are welcomed and encouraged to join. This can hopefully grow into a place for information on toystores, bdsm practices, questions, and eventually to announce/organize munches or sloshes in the area.
For those on Alt.Com, there is also a group created by user boiinheels called "South Side Kinksters"
Contact Moderators
artisque_girl
serialldykiller
10:39 am
[serialldykiller]

The Ray's Pizza Show, June 2nd has been moved to...
Tommy's Place
12237 S. Western Avenue
Blue Island, IL 60406
This is what the sign looks like...
Be there around 9pm to get your drink on. Not sure about specifics yet, but if you gotta come late I'll forgive you. Come out for my birthday at least. 21+/No Cover
http://www.theromerosonline.com
http://www.myspace.com/theromeros
http://www.myspace.com/greenlightgo
http://www.green-light-go.com
http://www.myspace.com/mikevanderbiltandthesuburbangaragesound
6:49 pm
[aaronbsam]

Welcome to ChicagoSingles
As the community bio says, I decided to start this community because I wanted a way to get to know and meet some more single people in the Chicago area who are also into LiveJournaling. It's a good idea to have at least something in common, and what better way than through LiveJournal!
A little bit about myself, my name is Aaron, I'm 20, and I'm single (obviously). I live just off the Sox/35th stop on the Red Line (I'm a public trans kinda guy). Want to know anything else about me, don't hesitate to ask, and thanks for stopping into this new community! I hope it brings a lot of people some happiness, including myself!
Current Mood:
hopeful